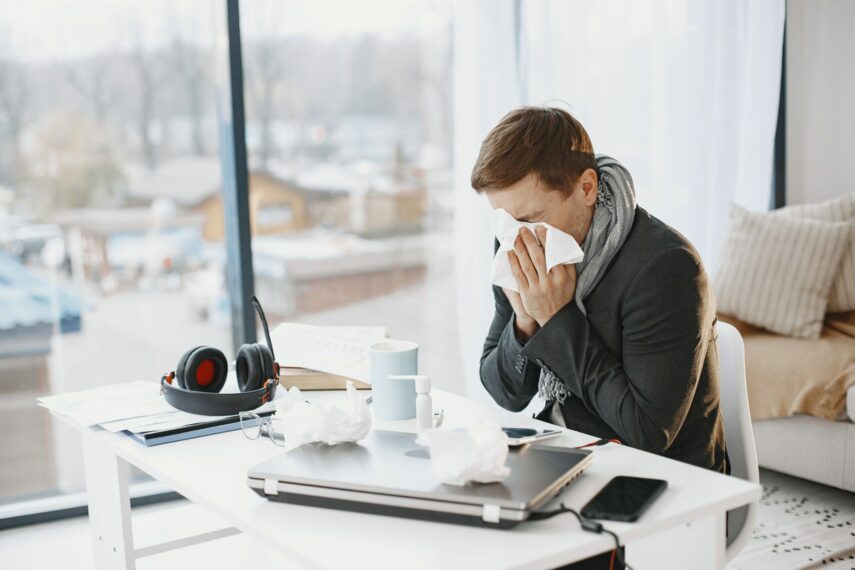 Even though the warm weather is lasting longer than usual this year, fall will soon be here. And fall allergies will follow! 
Seasonal allergies are common during the fall, usually lasting from the beginning of September until November. To prevent yourself from facing them or at least easing their symptoms, it is important to know the science behind seasonal allergies and the ways to treat them. 
This blog will cover the causes, symptoms, and treatment of fall allergies.  
What causes allergies in the fall season?
Seasonal allergies occur when your body overreacts to a blooming substance at a different time of the year.  
The main trigger of fall allergies is ragweed pollen, a widespread weed found all over Canada. The pollen travels through the air and causes allergic reactions in people who are sensitive to it.  
Some other triggers include: 
Dust mites

 

Mould

 

Nettles

 

Mugworts

 

Sorrels

 

Fat hens

 

Plantains

 
What are the symptoms of fall allergies?
All seasonal allergies, including the fall one, have similar symptoms that include: 
Dark circles under the eyes

 

Drainage from the nose down the back of the throat

 

Headache and fatigue

 

Runny, stuffy, or itchy nose

 

Sneezing

 

Snoring

 

Sore throat or coughing

 

Temporary loss of smell

 

Itchy, watery eyes

 
How do you prevent and treat fall allergies?
If you find your symptoms to be mild, you may consider treating the fall allergies at home. Some of the ways to do this include: 
Use a saline rinse to help reduce stuffiness in your nose

 

Use humidifiers and vaporizers at home

 

Consider using nasal sprays 

 

Keep your house and car windows closed

 

Rinse your eyes with water after being outside 

 

Take a shower & change your clothes after being outside

 

Get to know your triggers 

 
When Do I Need to See a Doctor for Fall Allergies?
In some cases, fall allergies may be severely disturbing and unbearable. If you are feeling too overwhelmed by your symptoms, or they become chronic, consider consulting a medical specialist.  
Book an online appointment to speak with a doctor today.