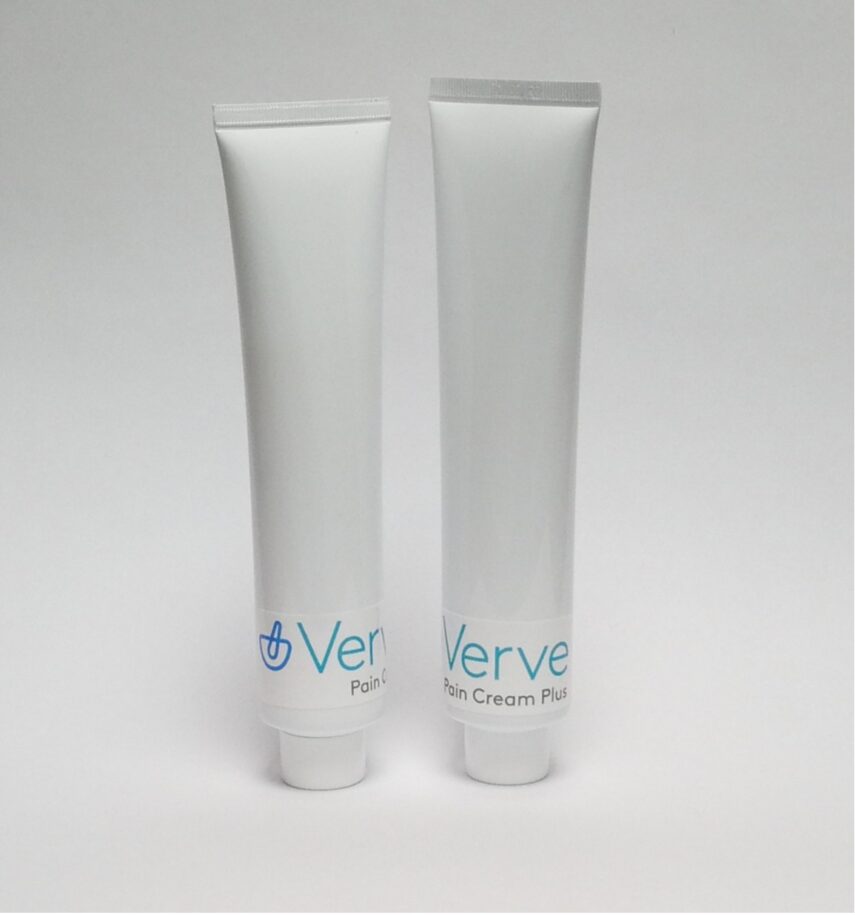 We're pleased to offer a new prescription option through our partnership with a leading Canadian compounding pharmacy, M-Line Pharmacy.
Verve is a line of compounded topical medications, exclusive to Tia Health, used for:
Back and muscle pain
Joint pain associated with arthritis
Verve also offers a compounded oral medication used to relieve urinary tract infection symptoms.
All the active ingredients used in our compounded medications are Health Canada approved and our process ensures safety and quality.
Why Verve?
Our compounded medications are custom formulations designed to meet individual patient needs.
Compounding allows for the removal of common dyes and ingredients from medications for patients with allergies and sensitivities.
For example, Verve medications can be compounded to ensure they are lactose-free, sugar-free, gluten-free, caffeine-free, soy-free, or sugar-free. Topical medications also provide alternatives for patients that have challenges swallowing oral medication.
Verve's compounded topical medications can be safely applied directly to the site of pain, concentrating the drugs where it is needed most without the risk of overdose.
Topical creams are safer than many oral medications, offering an alternative to opioids which carry a significant risk of overdose or addiction.
How We Prescribe Verve
If appropriate, Tia Health physicians can prescribe Verve products to our patients.
Our partners, M-Line Pharmacy, then compound your medication and Canada Post deliver it directly to you for free, so you don't need to travel to or wait around at your local pharmacy.
If you feel that a Verve topical cream could benefit you, book an appointment with one of our doctors to discuss your symptoms.
Book an online appointment to speak with a doctor today.