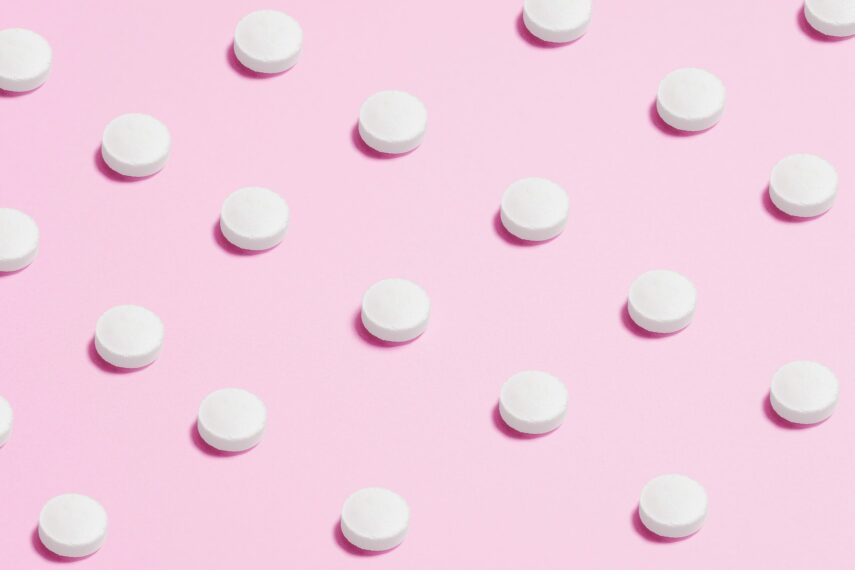 Nowadays, birth control is commonplace. Many people use birth control to prevent unwanted pregnancy, and there are a variety of options available including oral, injection or implant. Finding the contraception option that suits your lifestyle, health conditions, and overall needs is essential.
One of the most common choices with birth control is the pill vs IUD. This article covers the science behind the two and explains the advantages and disadvantages of each to help you choose the right contraception method.  
What is Birth Control?
The purpose of birth control is to reduce your chance of pregnancy. Some methods, such as hormonal pills, prevent ovulation. While other ones, like IUDs, prevent fertilization of the egg. Let's talk about each of these two. 
Birth Control: The Pill
Birth control pills or combination pills are a pregnancy prevention method that requires you to take a hormonal pill daily. Combination pills release the hormones, estrogen, and progestin that prevent your chances of getting pregnant in two ways: 
Estrogen and progestin thicken the mucus, which makes it hard for sperm to reach the uterus.

 

The hormones also thin the uterus lining, making it harder for a fertilized egg to attach to the uterus.

 
When you take birth control pills consistently, your chances of having an unplanned pregnancy are fewer than 1 out of 100 but this birth control method doesn't suit all women. Here are some of the main advantages and disadvantages of combination pills.  
The Advantages of the Pill:  
Is safer than the barrier method (

condoms and diaphragms)

 

May reduce acne, heavy bleeding, menstrual cramps & other symptoms of PMS

 

Does not interrupt your sex

 

May reduce the risk of pelvic inflammatory disease (PID)

 

May reduce fibrocystic breast changes

 
The Disadvantages of the Pill:  
Requires consistency. You must take it every day

 

Does not

protect

against sexually transmitted infections (STIs), such as herpes or HIV/AIDS

 

It May cause unwanted changes in your cycle

 

May cause weight changes, mood swings and less interest in sex

 

Has estrogen which may not be appropriate for you if you have certain conditions

 
Birth Control: Intrauterine Device (IUD)
The intrauterine device (IUD) is a small, T-shaped device made of plastic. Your doctor places this device in your uterus and leaves it there until you decide to plan pregnancy. 
There are two types of IUD:  
Hormonal IUD 
Prevents unplanned pregnancy for a period of 3 to 5 years

 

Contains a small amount of estrogen hormone 

 
Copper IUD 
Prevents unplanned pregnancy for a period of 3 to 10 years

 

Does not contain any hormones and instead uses copper

 
Both options prevent fertilization of the egg and implantation of a fertilized egg in the uterus. According to statistics, just like with the pill, when using either IUD type, fewer than 1 woman out of 100 becomes pregnant unintentionally.  
Even though IUDs are a highly effective birth control method, they also have advantages and disadvantages. 
The Advantages of IUDs: 
May reduce heavy menstrual bleeding and menstrual cramps

 

Can cause the menstrual period to stop, which is not harmful in this case

 

May relieve endometriosis 

 

May reduce the risk of ectopic pregnancy

 

Does not cause weight gain

 

Does not interrupt foreplay or intercourse

 
The Disadvantages of IUDs: 
Does not

protect you against sexually transmitted deceases 

 

Insertion of IUDs may be expensive, but over the life span of the IUD, it is cost-effective

 
The Pill vs IUD: How to Choose?
Both birth control pills and IUDs are safe contraception methods. Personal health conditions, lifestyle, and personal preferences are all factors that may influence your choice. Make sure you consult a doctor and tell them about any health challenges you have or medications you take so they can advise you on which contraception method may be better suited for you. Remember that no method is 100% effective.  
You can discuss birth control pills or IUDs during online consultations. Consider booking an online doctor appointment at Tia Health. Our licenced Canadian physicians are here to help.  
Book an online appointment to speak with a doctor today.