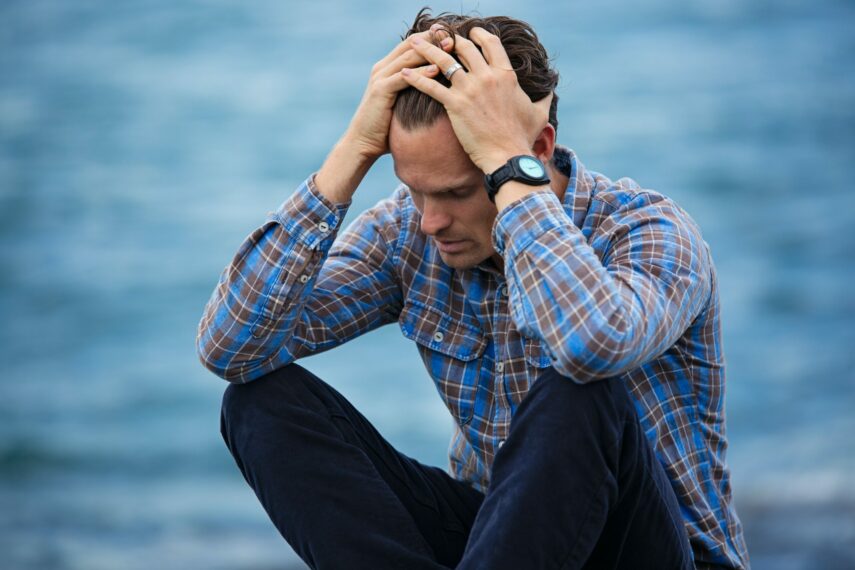 Nowadays stress affects everyone and is a normal part of the lives of many. We encounter it daily at work, school or when we have no control over a challenging situation.  

What is stress? 
When you are experiencing stress, your body releases hormones called cortisol into your bloodstream. Immediately, your blood sugar increases, triggering adrenaline in your body to go up. As a result, your heart rate escalates, your muscles tense, you breathe heavier and start to sweat. This is the 'fight or flight' response, where your body prepares to protect itself.  
Some stress may be a normal part of your life. Short-term stress can help you stay motivated, meet your upcoming goals, and keep pushing further. However, long-term stress has adverse effects such as anxiety, depression, or other mental conditions. As stress becomes chronic and overwhelming, it increases the risks for mental health challenges.  

Types of Stress
There are three main types of stress: 
Acute Stress: 

This short-term stress results from your body's reaction to a novel or challenging situation. For example, when you are taking an exam or approaching a deadline. Soon your body returns to its normal state. 

 

Episodic Acute Stress

: 

When acute stress happens frequently, it grows into episodic acute stress. For example, when you are late for each of your deadlines that are close to one another. This type of stress does not let your body get back to a normal state and may result in

burnout

.

 

Chronic Stress: When stressors in your life become permanent, your body gets into a chronic stress condition. For example, when you constantly fight with your partner or when you experience constant pressure at your job. Chronic stress is harmful and is a basis for anxiety and depression. 

 

Symptoms of Stress
When you are stressed, you may experience various forms of symptoms. Such as behavioural, emotional, cognitive, or physical.  
Behavioural Symptoms: 
Nervous habits, such as nail biting, teeth grinding or foot tapping

 

Increased use of caffeine, cigarettes, alcohol, or other substances

 

Social withdrawal 

 
Emotional Symptoms:  
Feeling hopeless and/or helpless

 

Feeling unhappy and/or guilty

 

Being irritable 

 
Cognitive Symptoms:  
Lacking concentration 

 

Having a hard time making decisions

 

Facing memory problems

 
Physical Symptoms: 
Experiencing tension in your muscles and body

 

Feeling fatigued and tired

 

Having

headaches

and/or migraine

 

What Causes Stress? 
Stress occurs when you experience excessive pressure or demands on yourself, and you do not know how to cope. Such situations may include both positive and negative changes. Some of the most common stressors include: 
Living environment (unsafe/noisy living space)

 

Relationships (instability/breakups)

 

Work-related pressure (deadlines/demands)

 

School-related pressure (deadlines/examinations)

 

Unexpected life situations (financial challenges)

 

Negative events & life changes (illness/grieving)

 

What Are the Risk Factors?
Indeed, some people are more inclined to experience stress than others. This can be explained by existing risk factors in a person's life. Some of these may include: 
Lacking social support 

 

Experiencing multiple stressors at once

 

Struggling at coping with your emotions

 

Having low resilience to uncertainties & external stressors

 

Lacking self-confidence

 

Negatively perceiving life events 

 

Effects of Stress
When stress becomes chronic, it directly affects most of the processes in your body, from head to toe. However, the effects of stress vary from person-to-person and depend on your personality, background, and social support. 
Physical effects may include: 
Higher blood pressure

 

Stomach problems

 

Reproductive challenges

 
Behavioural effects may include: 
Overeating/undereating

 

Lacking emotional control

 

Using hard substances

 

Experiencing social withdrawal

 

Refusing regular exercising

 
Emotional effects may include:  
Lacking focus & motivation

 

Feeling overwhelmed

 

How to Cope with Stress? 
One of the best ways to deal with stress is to learn coping strategies and start applying them. Every coping strategy works differently for everyone, yet at least one of them will help you feel better.  
Focus on the present (meditate)

 

Do something you enjoy (hobbies, exercising)

 

Learn a new skill or try an original activity

 

Let your feelings out (talk, cry, laugh, express)

 

Write (put your feelings on paper)

 

Seek support from your loved ones 

 

Seek professional help. Talking to a therapist can help you get perspective and gain valuable tools for managing stress.

What to Say to Someone Who is Stressed?
When experiencing stress, it is important to feel supported. Whether it is yourself or someone you care about, you should consider being there and knowing what to say. Here are some of the phrases that you may find useful when supporting yourself or someone else: 
"You are not alone"

 

"How can I help you feel better?"

 

"Your feelings are valid and valued"

 

"It is okay to take a break"

 

"I'm here if you want to talk"

 

When to Seek Medical Attention?
In some cases, stress becomes chronic and feels unbearable. When this happens, it is crucial to seek attention from a specialist and ask for help. You can book your virtual health appointment with Tia Health today, and our doctors will make sure to help you feel better.  
Book an online appointment to speak with a doctor today.