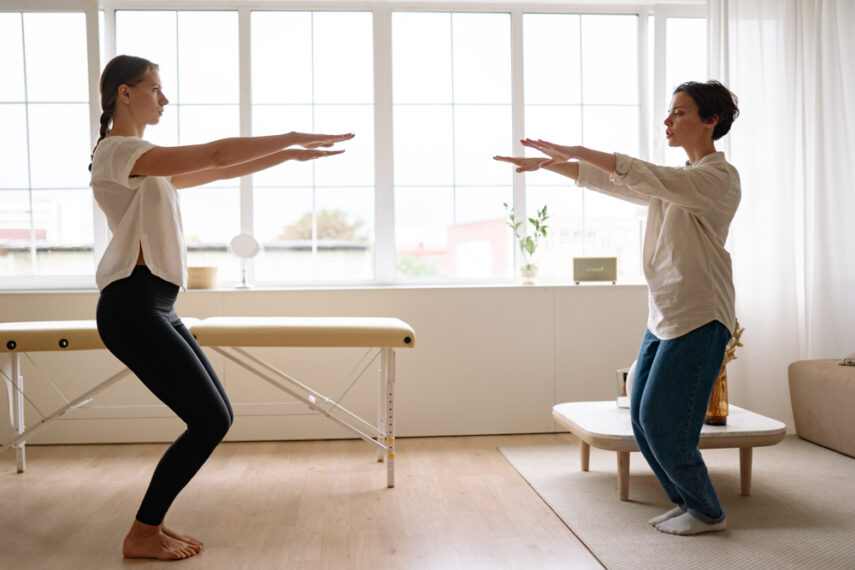 At the start of each year, it is common for Canadians to make (and frequently break) New Year's resolutions. Often these annual commitments are about staying physically active, particularly in the winter, and living a healthier lifestyle, including eating a more balanced diet. 
However, with so much going on in our lives, it's not always easy to stick to well-intentioned plans as January becomes February and then March. 
Sticking to your plans can be made harder if you haven't been active recently. Or if you have been suffering from a health condition or returning from an injury. 
You shouldn't feel alone when it comes to your health. With support and guidance, you can stay on course with your fitness goals. 
So, here are 3 tips for 2023 and particularly on how to stay active in the winter.  
 1.
Find Ways to Move More
When you haven't been as active as you would like, it can be tempting to overcomplicate things or feel overwhelmed at the thought of exercising again. But anything that helps you move more and sit less is positive. 
Committing to frequent walks can be a great place to start!  
Replacing car journeys with active transportation, such as walking or cycling, is one of the Public Health Agency of Canada's physical activity tips for adults. This doesn't mean you have to jog or cycle every trip, but you can think about running small errands without a car. 
Finding ways to keep moving can be a little harder during the winter months when active transportation can be a lot less appealing! But luckily, there are useful resources out there to help you stay active in the wintry weather.  
2. Choose Physical Activities You Actually Enjoy
Canadian health guidelines suggest most adults should get around 150 minutes of moderate to vigorous activity each week, including some strengthening activities.  
To achieve this consistently, it's a good idea to focus on a mix of activities that you find physically and emotionally rewarding. This will also help keep you motivated long-term and overcome common barriers to exercise.   
You shouldn't feel you have to jog if you hate the idea of running outside. And it may be better to avoid certain activities you think may aggravate existing injuries or conditions. The good news is there are so many ways to exercise that you will find activities that do work for you.  
Also, it is okay to try various activities until you discover what you enjoy. You should not feel bad if you don't like everything you try as everyone has different tastes. The important thing is to stick to what you enjoy and can sustain.  
To help decide what exercise is appropriate for you, consider consulting a doctor before starting any new exercise regime. 
3. Create an Exercise Routine and (If You Can) Make It Social!
To maintain consistency, consider creating a routine that works for your schedule. Spreading your exercise activities throughout your week is also a good idea, and it's also important to find times that work with your busy lifestyle, not against it.  
If you love cycling but hate early mornings, your routine should reflect this. Maybe getting up at 6 am is not for you, no matter how much you love to cycle!  
Ultimately, creating a realistic, varied, and evenly spread routine will help you feel excited about exercise.… rather than dreading – or worse – avoiding physical activity!  
Planning a routine can also help you make exercise a part of your social life.  
Finding a friend or family member who wants to join you on a weekly walk or workout makes it a social event. In turn, this can help with motivation and maintaining consistency. You will find it easier to find a partner if you stick to a regularly scheduled time.  
Next Steps: How to Stay Active In Winter
Maintaining healthy lifestyle changes, including regular physical activity, is easier when those changes become a habit. When activity becomes part of your everyday routine, you may want to focus on setting goals.  
Or, as you develop your favourite forms of exercise, joining a team or a club could allow you to gain new friends and experiences while helping you test yourself and increase your skill.  
Remember that support and advice are available, no matter your fitness level or knowledge. And that the key to improving your health as part of a healthy lifestyle is to find what works for you and remain consistent.  
If you are looking for help on how to stay active in the winter or want to review your activity plan, Tia Health can help.  
Book an online appointment to speak with a doctor today.