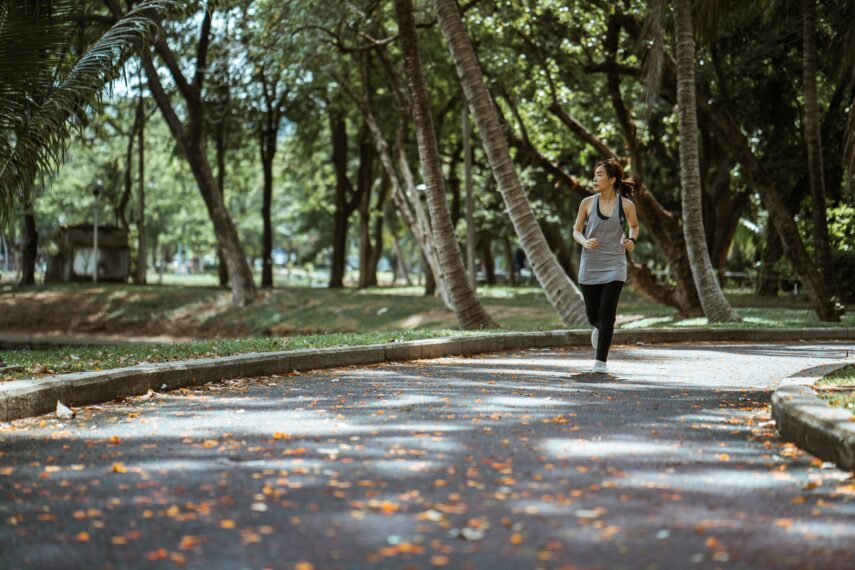 COVID-19 has had a profound impact on our lives. From constantly wearing masks and social distancing to economic uncertainty and changes to our daily lives, we're living with the negative effects of the pandemic every day. 
With so much going on, it's important to balance your lifestyle by remaining healthy and active and finding ways to reduce stress. Below are five ways you can stay active while being safe during the COVID-19 pandemic.
1. Enjoy the outdoors.
Going outside and reconnecting with nature alone or with members of your household can have a very positive effect on your mental health and overall mood. Going outdoors for as little as 20 minutes a few times per week can help reduce stress and anxiety. When going outside for recreation, consider choosing a time during the day when fewer people are likely to be around to lessen COVID-19 risk and provide greater stress relief. 
2. Exercise at least 2 times per week.
Working out can help reduce your stress and anxiety levels, as well as maintaining a healthy weight and joint mobility. Since many of us transitioned to working from home, setting a scheduled workout throughout the week can reduce feeling like we're bound to our desks and computer screens which often leads to a lack of motivation to exercise.  
Working out is especially beneficial during COVID-19 because it boosts the immune system, as research shows that regular exercise has immune-boosting benefits that may act as a natural remedy for depression and can help you defend against illness, including COVID-19. 
3. Virtually stay in touch with friends.
With technology and the various ways available to connect with others through our computers and phones, staying connected with friends and family in a manner that 100% safe for both you and those you care about has never been easier.  
You don't have to meet in person to get active together! Consider other ways to stay connected like talking on the phone while walking or participating in digital group exercise sessions.
4. Keep group gatherings small and safe while being active.
When COVID-19 restrictions and regulations allow smaller group gatherings, seeing certain friends and family in person safely while observing rules can help you stay connected and provide a great way to participate in group exercise. Working out outside and in a small group while safely distancing offers slightly different perks from working out alone.  
5. Engage in new active hobbies.
A good way to remain active while being socially distanced is to learn new solo hobbies that require being active. This could include activities like gardening, baking, biking, roller blading, skateboarding, and yoga. These are great ways to move your body that do not require the presence of other people. Here are some great resources to plan your activities and exercises at home. 
Book an online appointment to speak with a doctor today.