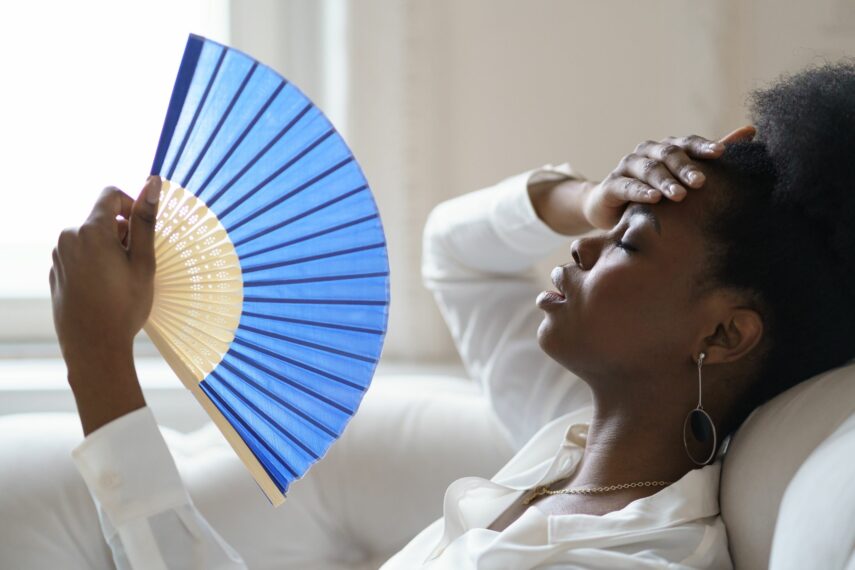 Even though sunbathing can be enjoyable, it can also be harmful and sometimes life-threatening. That's why sun safety is vital when the temperatures rise, to prevent heat-related illness. For example, during the 2021 BC heat wave, almost 600 people passed away from heat-related illnesses.
It could save a life if you could identify different heat illness symptoms and recognize when a friend or loved one needs medical help.
This blog examines the science behind heat-related illnesses and outlines sun safety precautions to protect yourself and others from unsafe sun exposure.

What is Heat-Related Illness?
Heat-related illness occurs when your body temperature rises beyond a healthy core temperature.
When the outside temperature rises, your body may gain heat faster than it can cool itself down, resulting in a higher than normal body temperature range. This can lead to heat-related illnesses.

What are some of the Symptoms of Heat-Related Illness?
The symptoms of heat-related illness may be both mild and severe. Some of those symptoms are:
Paleness and moist skin
Excessive sweating
Seizures
Rash
Dizziness and/or fainting
Nausea
Increased pulse
Rapid breathing
Headache
Fatigue and weakness
Muscle cramps
Unconsciousness

What are the Types of Heat-Related Illness?
There are four types of heat-related illnesses, listed from mild to most severe:
Heat Cramps
Heat cramps spasm your muscles, particularly those of the leg and abdomen. If you experience these symptoms, consider drinking plenty of cool water, moving into a cool area, and even stretch and the affected muscles.
Heat Syncope
The main symptom of heat syncope is fainting. If you see someone starting to experience this symptom, try to help move them to a cooler and shady area, helping to cool the person down.
Heat Exhaustion
Heat exhaustion develops feelings of nausea, dizziness, headache, excessive sweating, and increased pulse. If you see someone experiencing these symptoms, then seek immediate medical attention.
To help a person with heat exhaustion, remove any excess clothing and place ice packs or cold towels over their neck, armpit, and groin areas.
Heat Stroke
The symptoms of heat stroke include seizures, disorientation, confusion, and unconsciousness. Heat stroke is an urgent condition. If you, or someone else, is experiencing this, visit the nearest hospital immediately.
To help someone with heat stroke, remove any excess clothing and place ice packs or cold towels over their neck, armpit, and groin areas.

Sun Safety Tips: How to Prevent Heat-Related Illness
Some ways to protect from heat-related illness include:
Not leaving other people, children, or pets in a vehicle.
Drinking plenty of water to stay hydrated.
Staying in air-conditioned areas or shade.
Wearing light-coloured and light-weight clothing
Using a broad-spectrum sunscreen of SPF 30 or higher.
Planning outdoor activities before 10:00 AM or after 4:00 PM.
Avoiding working and exercising in hot and humid environments.
Checking on those who are vulnerable to heat.

When Do I Need to See a Doctor for Heat-Related Illnesses?
The answer to when (and how) you should speak to a doctor about heat-related illness depends on the severity. While you can treat some mild heat-related illnesses at home, if you want to discuss your symptoms with a doctor, you can book an appointment with Tia Health.
If your symptoms aren't mild, last longer than one hour and if they get worse and make you feel concerned, seek immediate medical help.
Book an online appointment to speak with a doctor today.