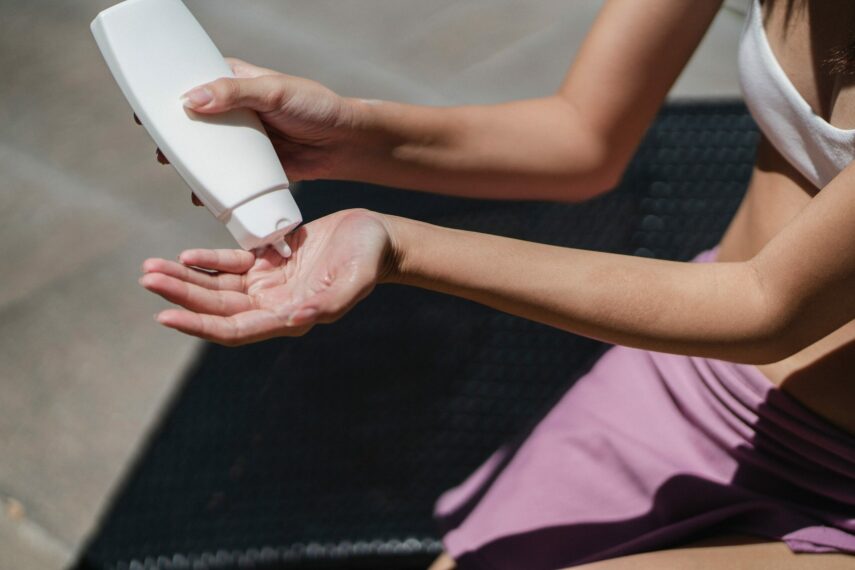 The summer and warmer weather have finally arrived, meaning many Canadians are heading outside to enjoy the sunshine. Although it seems like the sun can only benefit us, it can be dangerous. That is why it is useful to recap sun safety principles and outline sun protection steps you can take.
Extreme heat, ultraviolet radiation (UV), and careless sunbathing may lead to adverse health consequences, including skin cancer and other heat-related illnesses.
With this in mind, let's examine tips for how and why you should prioritize sun protection this summer.

Sun Safety: Why Protect Yourself from UV Rays?
Ultraviolet radiation (UV) comes from the sun and has a significant effect on your body. The main harm that UV from the sun can cause is skin cancer and damaged skin cells.
There are two types of UV, ultraviolet A and ultraviolet B.
Here's a breakdown of each:
UVA:
Causes a great deal of damage to your skin
Penetrates deep into your skin layers
Is 20 times more abundant than UVB rays
Is present 24/7
Can pass through the windows
UVB:
Causes sunburns and tans your skin
Helps your body generate Vitamin D
Can cause skin cancer
Is more intense during the summertime
Cannot pass through the windows

Sun Safety: How to Protect Yourself from the Sun?
As UV is dangerous, it is a good idea to follow the sun safety tips to prevent your body from developing skin cancer or other heat-related illnesses, such as heat exhaustion or heat stroke. The following sun safety tips will help you to protect yourself and your loved ones:
Check the UV index forecast
When the UV index is 3.0 or higher, even if it is cloudy outside, wear sunscreen, sunglasses, and other protective wear.
Apply sunscreen
Always apply sunscreen. Pick a sunscreen that is SPF30 or higher and has a "broad spectrum" label.
Stay hydrated
Staying hydrated is one of the ways to avoid heat illnesses. Drink plenty of cool water, and don't let yourself get thirsty.
Stay in the shade & cover-up
To reduce the risk of sunburn or skin cancer, stay in the shade, especially from 11:00 am to 3:00 pm. During these hours, the UV exposure is in its most active state. Also, do not forget to wear a head cover. Fabric, such as canvas, works best to protect your skin from UV rays.
Wear sunglasses
Sunglasses protect your eyes and the sensitive skin around them. Proper sunglasses may prevent you from cataracts, skin cancer, and wrinkles.
Do not use tanning products
Avoid any tanning products, such as tanning beds, that increase your risk of developing melanoma, the most dangerous form of skin cancer.

Sun Safety: Risks Associated with Too Much Sun
It is also important to remain mindful of other heat-related illnesses as they can also impact you this summer. Listed from the mildest to most severe, these include:
heat cramps
heat syncope
heat exhaustion
heat stroke
If recognized early and treated, you can prevent a mild illness from progressing to something more severe. However, you might not always show symptoms before they develop into something more serious.
A potential long-term consequence of exposure to UV radiation is skin cancer. According to the Canadian Skin Cancer Foundation, over 80,000 cases of skin cancer are diagnosed in Canada each year. About 90% of these cases are caused by UV rays. This highlights why proper skin care for the summer, including applying sunscreen and staying in the shade, remains vital sun protection steps.
When skin cancer is found and treated at a proper time, the chances of successful treatment are significantly higher. So, it's vital to do regular self-check procedures that include checking your skin and looking for changes or abnormalities.
If you notice any unusual changes in your skin, it could be time to book an appointment with a doctor and in some cases, you may require a referral to a dermatologist.
For more information about skin cancer, including what to look out for and how to perform a skin self-check, visit our blog.
Book an online appointment to speak with a doctor today.